Essay on Libido: AP Edition
When we first met, I already had a boyfriend. Initially, this new man was nothing more than an infrequent tryst, a side dish to placate the excesses of my libido. But before long, I broke up with my boyfriend, and spent my remaining days in America with the new man.
The new man was a discerning fetishist. Leaving the full inventory of his fetishes to your imagination, I will simply confess that his tastes excited me. Watching his lips curl around my toes, I felt a new world unfold before my eyes, like a bird looking down from above. In sadism, I found objective clarity.
Moreover, I found myself thinking about my work as a photographer.
I had moved to New York around the height of the financial crisis in 2008. As the shockwaves rippled throughout the world's markets, the prognosis seemed to grow progressively grim. Amidst the upheaval, I began to notice all the people in my new home, fighting to ensure their rights. Their passion was something alien, unknown in Japan. Their intensity resonated with me, and left an indelible impression.
I also began to notice all the "minorities," woven into the fabric of the city. Each of their worlds seemed to have its own set of rules, its own aesthetic code. Their pride and unfettered embrace of freedom on their own terms was always indescribably beautiful to my eyes.
I would inevitably click my camera's shutter, as if in an attempt to become a part of these spectacles, to belong amongst these new people. But with each shutter snap, I merely grew more distant, sealing my fate as the ever-diligent onlooker.
写真集 『私家版・Libido』 についてのエッセイ
彼と初めて会った時、僕には他にボーイフレンドがいて、ごくたまに性欲を満たすために会う、秘密の関係だった。しばらくして、私はボーイフレンドと別れて、帰国までのアメリカ生活を彼と過ごした。
彼にはいくつかのフェティシズム的な嗜好があり、詳しくは書かないが、それは僕を興奮させた。彼が、僕の足の指を舐める時、僕が彼を見下ろす時、同時に僕は世界を見下ろすことができた。サディステックな立場は、僕の精神を客観的な視点にしてくれた。
 そして、僕は写真家の仕事を思いだす。
僕がニューヨークへ渡米したのはリーマンショックが起きた頃で世界の状況はゆっくりと悪くなっていくところだった。そんな風に環境が少しづつ変化していく中で、この国では自分の権利のために戦う人々の姿を頻繁に目撃した。それは、日本で見かけない激しく感情を露わにするものだった。彼らの姿は、僕の胸を強く打った。
同時に、この街にはたくさんのマイノリティがあり、彼らには、それぞれのルールと美学があった。誇り高く自らを解放している姿は、いつも本当に美しかった。

そうして、その光景を目にするたびに、自分も彼らの一部になろうと努力するように、シャッターを切った。だけれど、シャッターを切れば切るほど、僕は真面目な傍観者になっていくだけのように感じた。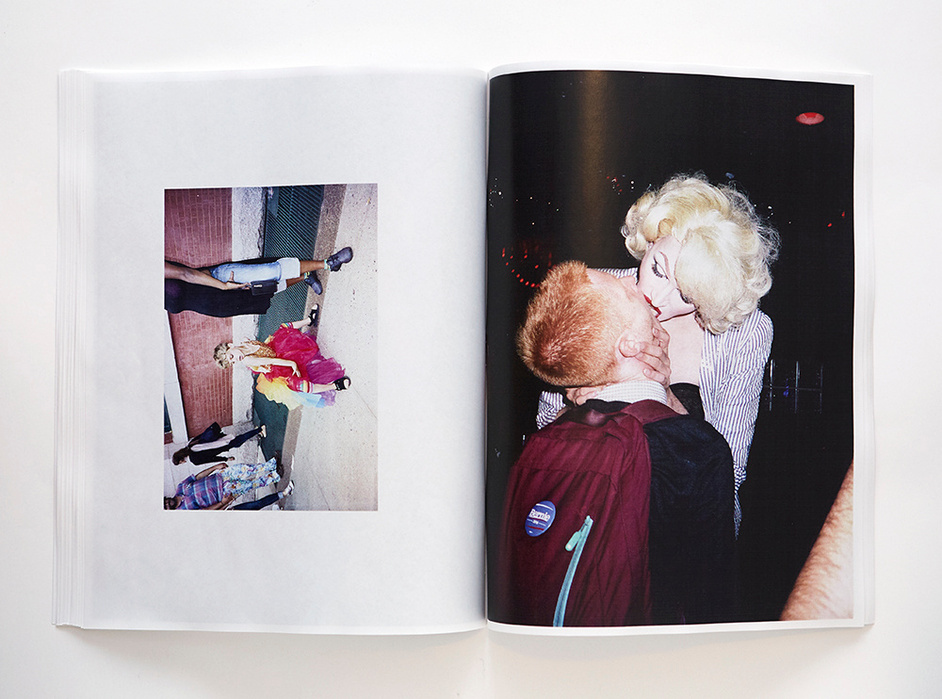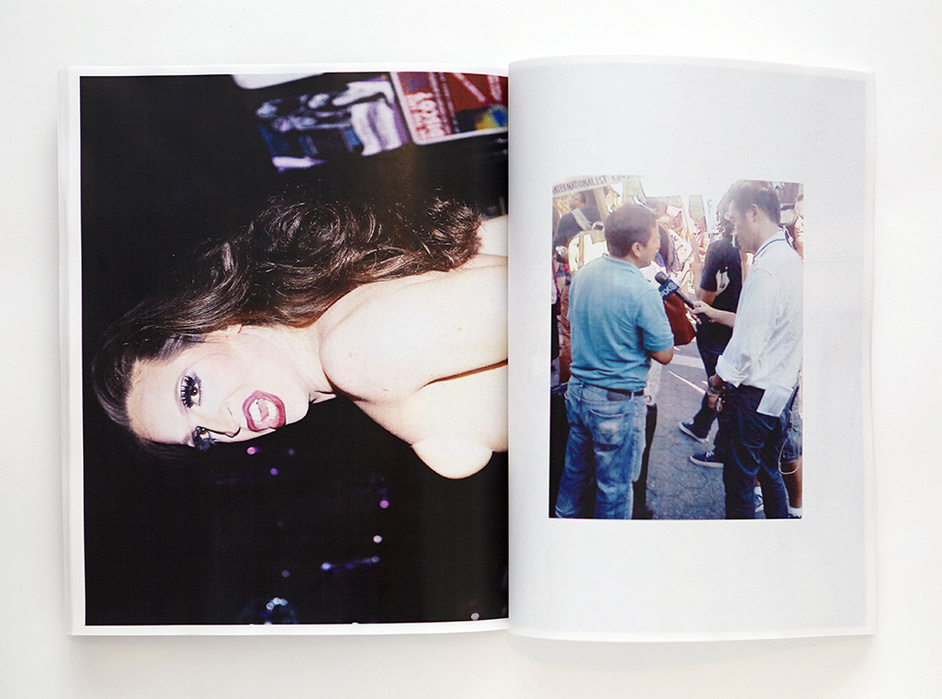 LIBIDO
published in 2019 - First Edition
Edition 50, Numbered
All photographs were taken between 2008 - 2016 in N.Y